What We Do
Concrete Tank Services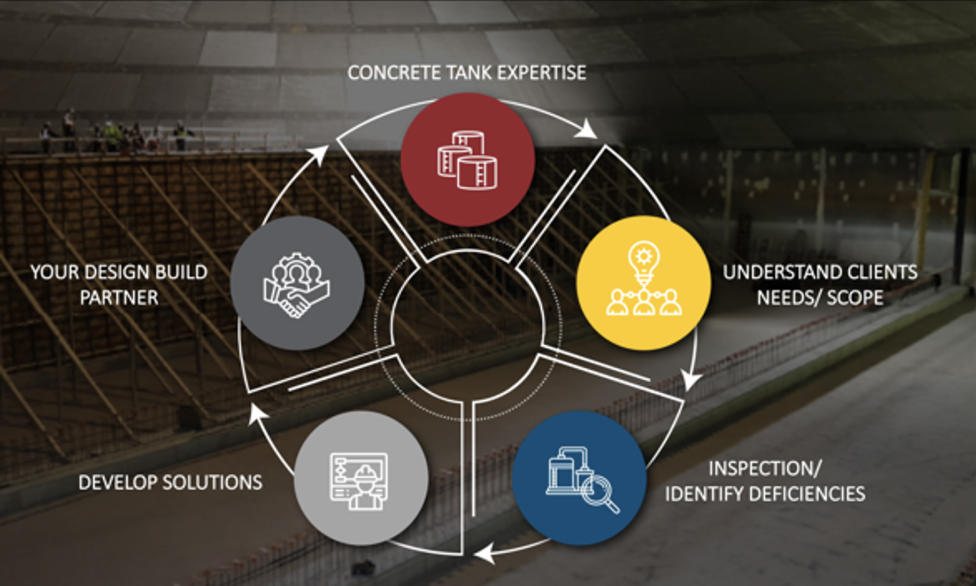 Communities across the country face a similar problem — their water and wastewater infrastructure is aging, underperforming, and in need of sustained care and action.
While building new is one option, it's not the only option. At DN Tanks, we apply our 90+ years of expertise, knowledge and capabilities to extending the life of your existing concrete infrastructure, regardless of the type of tank or who built it. DN Tanks' Concrete Tank Services offers the most reliable inspection, rehabilitation and retrofit services, whether your tank needs immediate attention, a scheduled inspection or a consult on your retrofit options.
An answer for every challenge:
Inspection
Rehab
Retrofit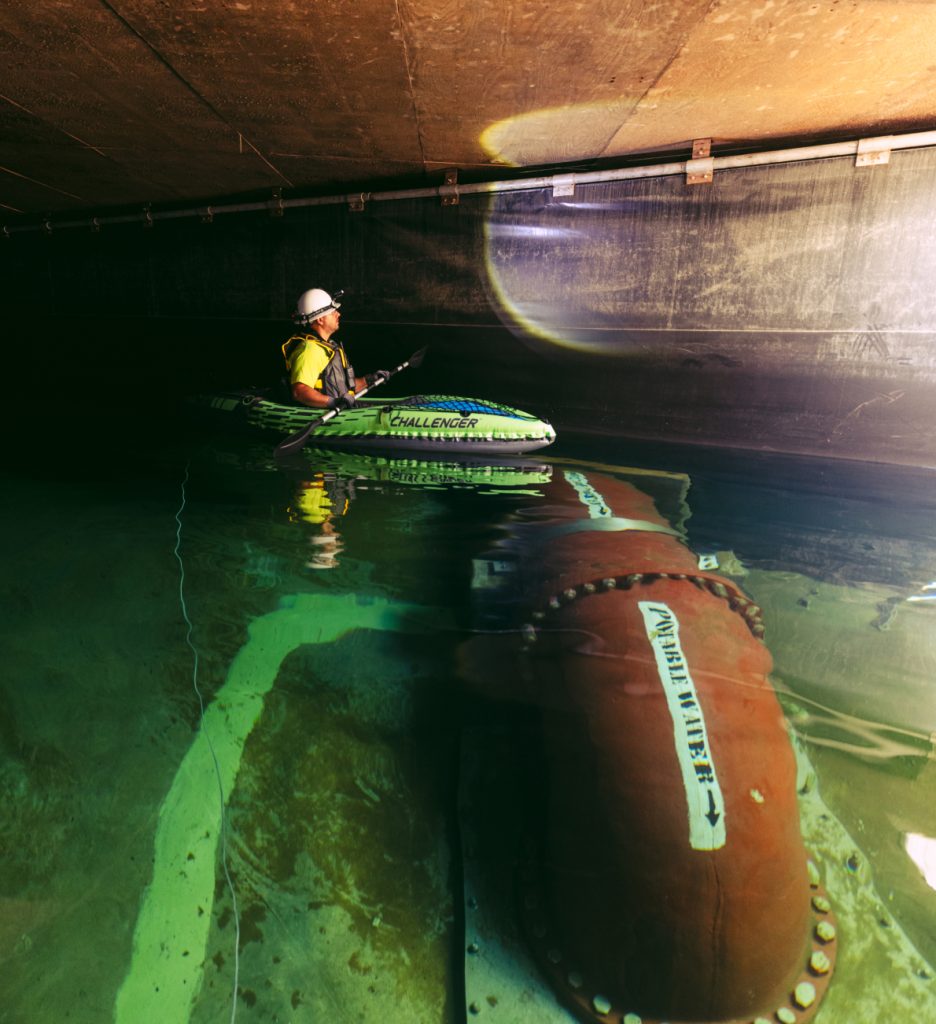 INSPECTION
HOW HEALTHY IS YOUR TANK?
Whether your tank has a specific issue or you just need to schedule a routine inspection to meet regulatory requirements, our expert CTS team begins with a thorough evaluation of your tank. Informed by decades of experience, our review highlights both where fixes are needed now and where improvements should be anticipated down the road. The results are presented in a comprehensive inspection report certified by one of our engineers. We outline what we have found, what we recommend and what it will cost.
Inspection Services
Complete Structural Evaluation
Code/Standards Compliance Inspection & Testing
Coating Evaluations
Photographic and/or Video Documentation
Condition Assessment Reports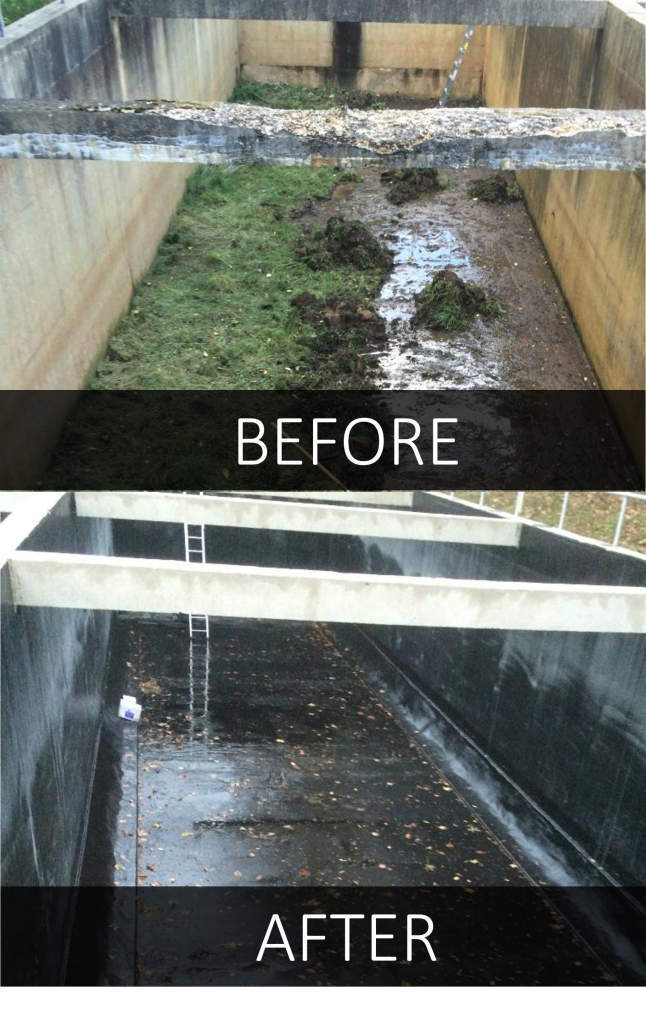 REHABILITATION
WHAT'S OLD CAN BE NEW AGAIN
We address the full range of concrete tanks and a full spectrum of updates. There can be many issues at play, including cosmetic, structural, operational, and safety-related — or it simply might be time for an upgrade. DN Tanks has handled nearly every concrete liquid storage need imaginable. We know not only how to identify the right fix, but to respond with an accurate assessment, budget and project plan. We also understand that with rehabilitation, timing can be absolutely essential — especially if the question is one of water quality. We know how to combine speed with the certainty that the job will be done to the highest standard.
Rehab Services
Epoxy Injection
Interior/Exterior Coatings
Structural Repairs
Crack Repair
Leak Remediation
Interior/Exterior Cleanings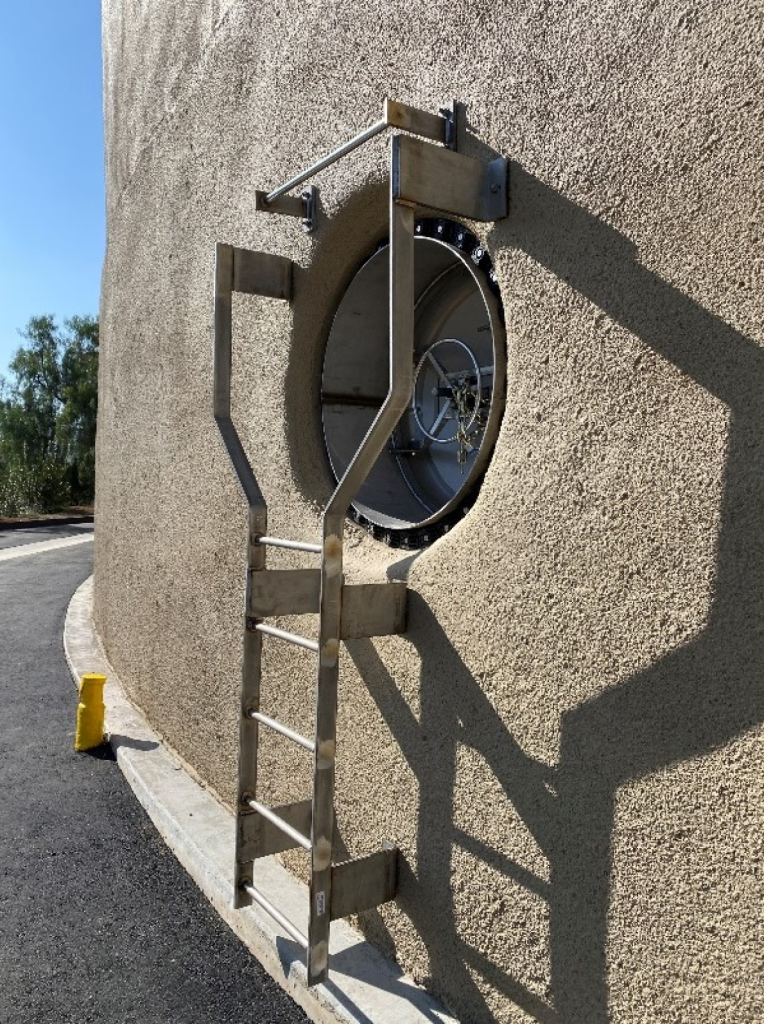 RETROFIT
GET MORE FROM YOUR TANK
As times change, sometimes so do your liquid storage demands. You might need to comply with new regulatory requirements or simply to improve performance and better manage demand. Whatever the need to upgrade, DN Tanks applies its deep expertise to deliver the right solution. With retrofit, every job requires some degree of customization to ensure effective, lasting performance. Whether it's as simple as a safety handrail system or as complex as a complete seismic upgraded, we collaborate with you to tailor just the right solution to your needs.
Retrofit Services
Seismic Upgrades
Automatic Wash-Down Systems
Additional Inlet/Outlet Pipes
Additional Overflow Capacity
Rerouting Overflows
Safety and Security Enhancements
Improved or Additional Roof or Wall Access
Instrumentation Requirements
Baffle Walls/Mixing Systems
Antennae Support Structures
New Roofs (Dome or Flat Slab)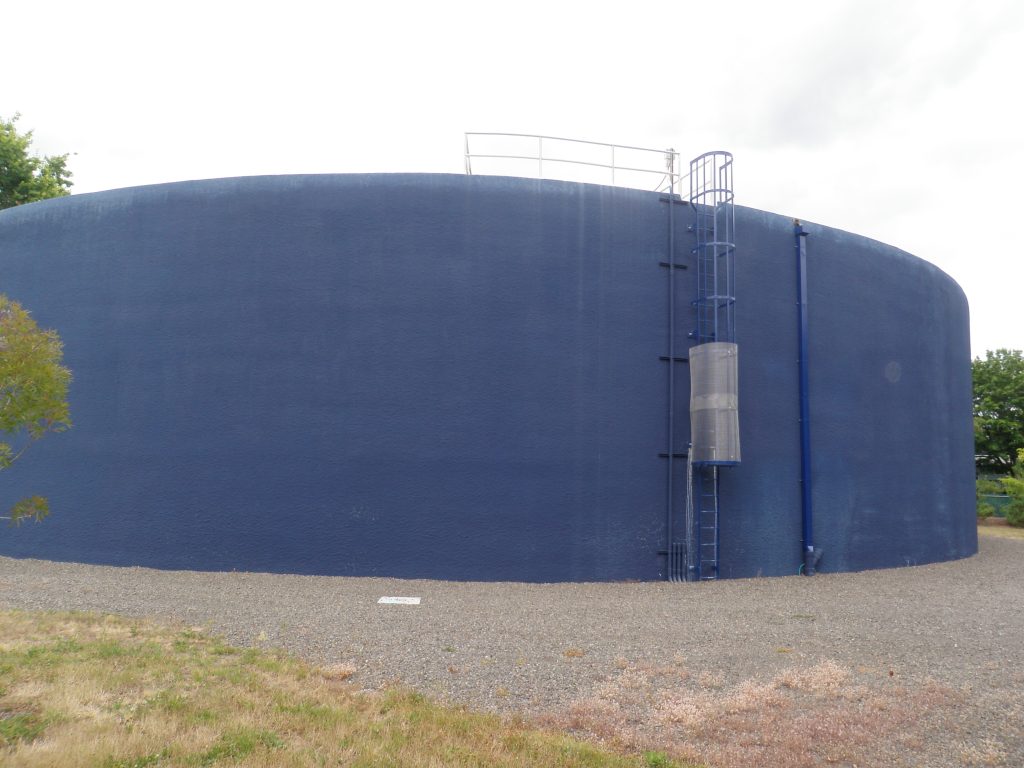 WHAT OUR CLIENTS SAY
DN Tanks was chosen to perform the seismic retrofit to our reservoir. Our operations superintendent and our water treatment plant operator as well as myself were very impressed and pleased with the knowledge, skill and professionalism that DN Tanks showed throughout this project. "
SUE ARTHUR, PURCHASING AGENT
CANBY UTILITY, CANBY, OR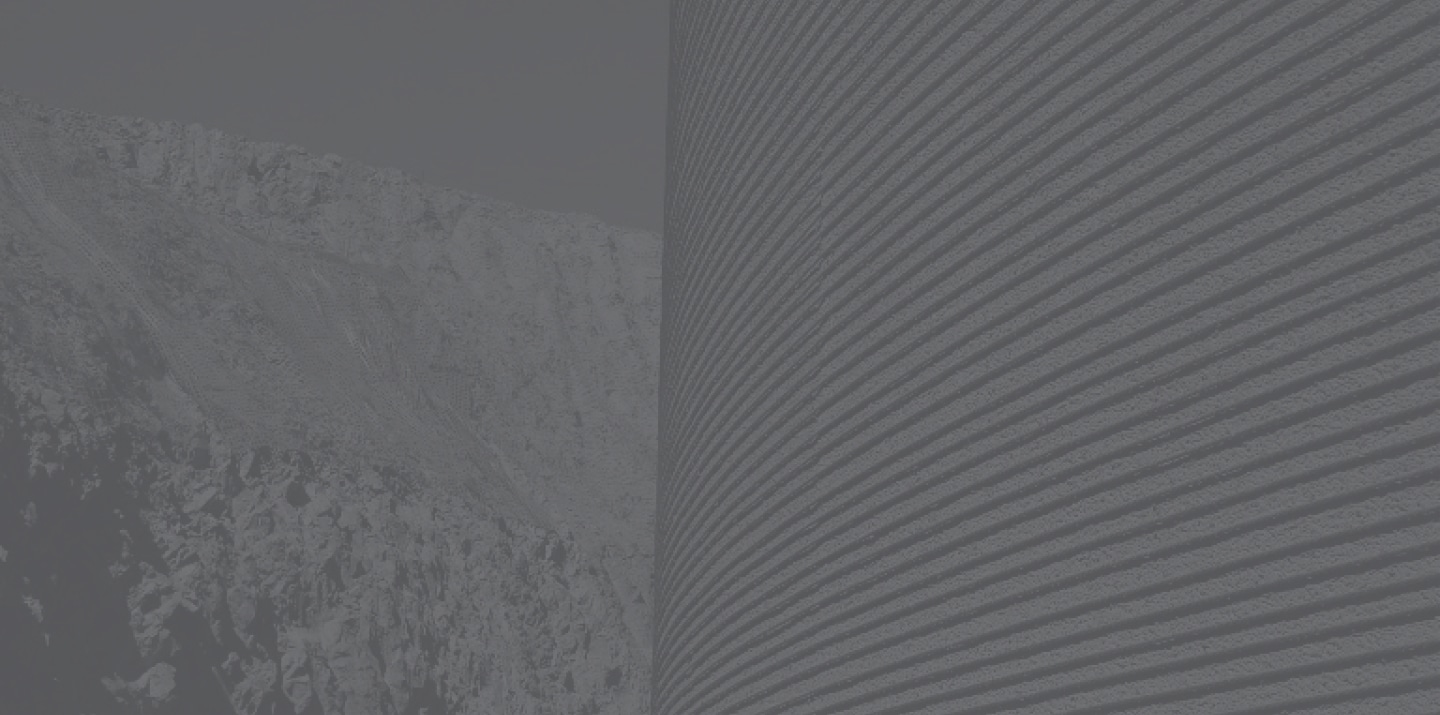 CONCRETE TANK SERVICES EXPERTISE TO KEEP ALL YOUR STRUCTURES WATERTIGHT