Awards
SRMC Recognizes DN Tanks with Safety Award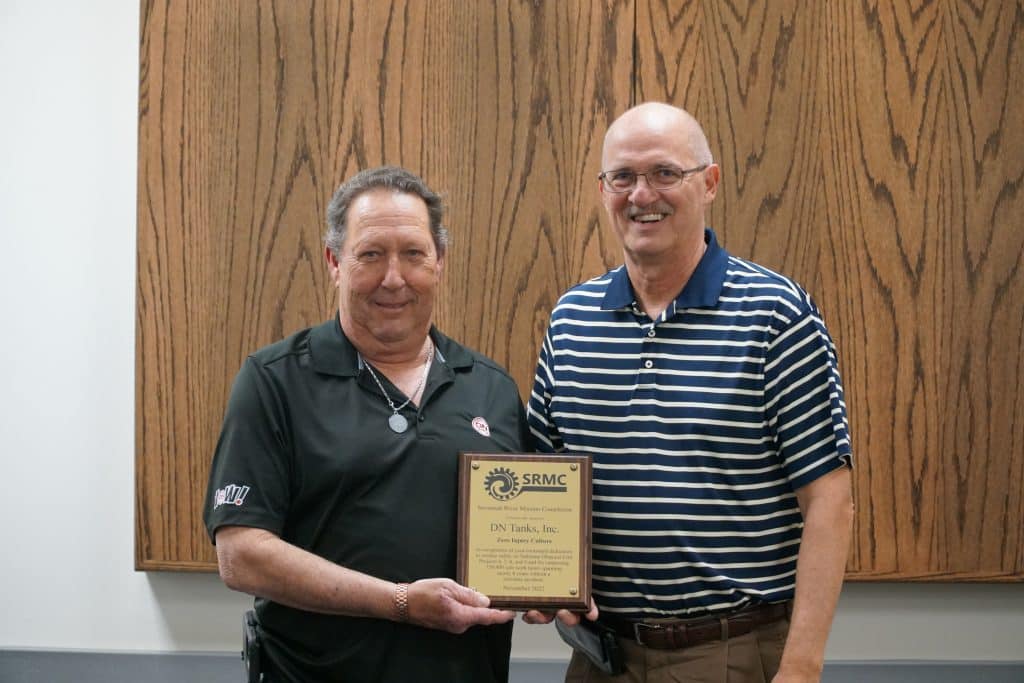 Savannah River Mission Completion (SRMC) recently recognized its Saltstone Disposal Unit (SDU) construction subcontractor, DN Tanks, for its safety record of 750,000 safe hours without a days-away injury.
SRMC subcontracted DN Tanks to construct the mega-volume SDUs, which permanently store decontaminated salt solution that has been converted to grout. Over time, the grout hardens into a non-hazardous solid form called saltstone.
As a demonstration of appreciation, SRMC President and Program Manager Dave Olson presented DN Tanks with a plaque honoring the achievement.
Northeastern Co-op Wins Fall 2022 Scholarship from DN Tanks